GT Rentals is a New York City based company specializing in the rental , sales, repairs, and service of construction equipment, power tools, hand tools and supplies. We take pride in serving contractors, real estate management companies, and home owners in the tri-state area since 1992.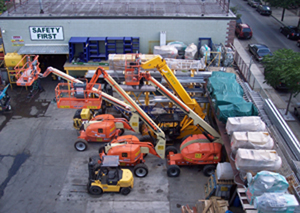 We carry a wide range of rental equipment and power tools, from aerial lifts to floor sanders, while our large sales inventory practically makes us a one-stop contractor supplier.

In 1998, and under our customers' popular demand, we established our on-site repair service department to satisfy our customers' repair needs, and to further solidify our on-going commitment to become a one-stop contractor supplier.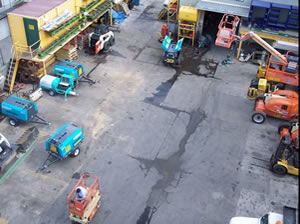 Our second-to-none personal service, along with our, comparatively, low prices and our commitment to customer satisfaction, have been the main ingredients of our strong and consistent growth. We understand that in the construction business customer satisfaction means reliable equipment and prompt service.
Our fully trained technical and sales staff ensure that customer satisfaction is kept at the highest level possible at all times. Our operations facility is centrally located in the New York City metropolitan area in Greenpoint Brooklyn, and with very close proximity to major construction sites.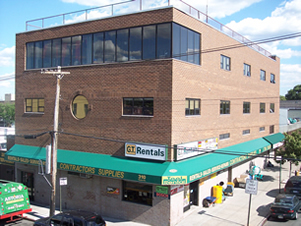 This enables us to deliver to any job site in the five boroughs in a relatively very short time. And should you decide to pick up the order yourself, please, feel free to take advantage of our free customer parking facilities. Come in and try us out, then form your own opinion. Here at GT Rentals "we simplify construction."